Our Story
Some Traditions Aren't Worth Changing
With nearly 50 years of unwavering dedication, Alex Dana's Rosebud Restaurants have become a cherished destination for those seeking the epitome of classic Italian cuisine.
Join us as we continue to celebrate our rich heritage, weaving together the flavors, aromas, and traditions that have made Rosebud an enduring culinary institution in the heart of Chicago.
A Man Who Needs No Introduction
"There is no time to hesitate if you want to succeed", said legendary Chicago restaurateur Alex Dana. As founder of the iconic Rosebud Restaurant Group, Dana has lived and made his career by that philosophy, adding, "You can't look back if you want to move ahead."
Dana has been moving ahead for nearly 50 years, expanding the success of his original Rosebud into Chicago's first major restaurant group and an international household name. Beloved by celebrities, politicians, global leaders and the everyman alike, all of Dana's Rosebud Restaurants throughout Chicagoland retain an authenticity and a high level of quality and service that has become an industry standard.
"Welcome to Rosebud."
ROSEBUD restaurants FOUNDER
Our History
The Dana Family opened their first Chicago restaurant.
Rosebud Founder, Alex Dana, learned the in's and out's of the restaurant industry at a young age while working in his family's restaurant. The restaurant was a scratch kitchen, meaning everything was made in-house everyday.
Alex Dana opens his first restaurant concept.
In 1973, Dana opened his first restaurant on the corner of Washington and Wacker in the heart of Chicago's Loop neighborhood. Located right across from the Opera House, his business quickly took off as his recipes won the hearts of talent and opera fans alike.
The Rosebud on Taylor St. opens in Chicago's Little Italy.
In 1974, Dana began building his first Rosebud location in Chicago's Little Italy. Originally named Bocciola della Rose (bud of the rose), The Rosebud on Taylor St. officially opened its doors in 1976 and quickly became known for their delicious, authentic, Italian cuisine and as a hot spot for celebrity sightings. Rosebud on Taylor St. is where Rosebud traditions were born nearly 50 years ago and remains open today.
The Rosebud name expands, Rosebud on Rush St. opens its doors.
In 1992 expansion was on Rosebud Founder, Alex Dana's mind. He took an aging (but beautiful) building located in the old Rush Street entertainment neighborhood, one block from the trendy Michigan Avenue shops and opened the Rosebud on Rush, which became an instant hit with Chicagoans and visiting celebrities alike.
Carmine's Chicago opens in Chicago's Gold Coast.
In 1995, following the growing (and glowing) success of Rosebud on Rush, Alex Dana opened Carmine's Clamhouse. This was the first departure from the use of the name Rosebud for a Dana restaurant. Offering two levels of dining, a busy bar, live entertainment and the outdoor cafe in Chicago for people watching, Carmine's became an instant celebrity in its own right.
Rosebud turns 40, and business is in full bloom!
With a proud history of more than 10 distinctive restaurants, Rosebud reached a remarkable milestone in 2016, celebrating 40 years of serving Chicago. Rosebud's passion for food and dedication to unparalleled service have propelled them to expand across Chicago and the surrounding suburbs, becoming a household name for those seeking an authentic Italian dining experience. To celebrate 40 successful years of Rosebud, Taylor St., home to the original Rosebud, was named the honorary 'Alex Dana Way'
Tom Hanks declares Rosebud's baked ziti the best he's had
Rosebud expands to Boca Raton, Florida
Mia Rosebud, Rosebud Restaurants' first out-of-state location, is slated to open in early 2024. This location will feature 7,700 square ft of interior space as well as a stunning terrace for outdoor dining.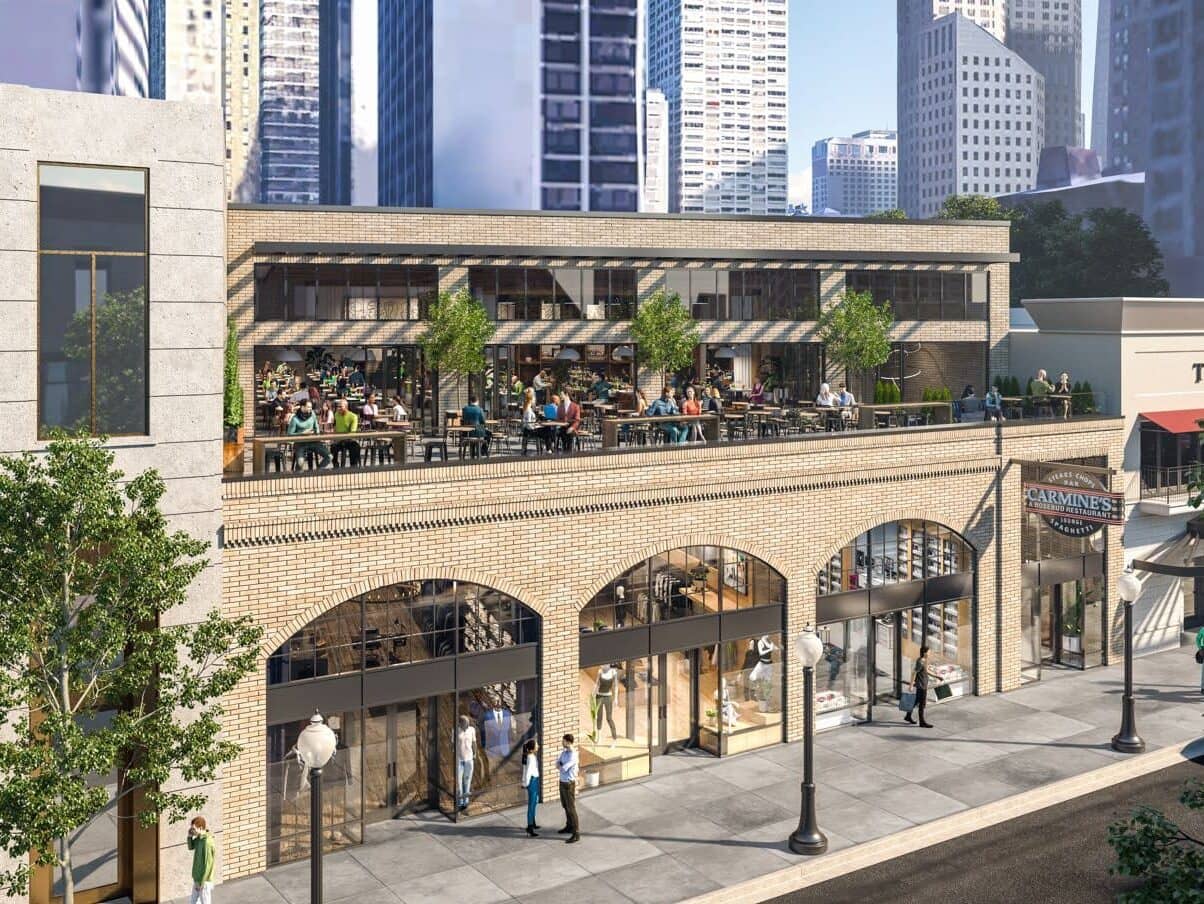 Carmine's Chicago Renovation
The $4 million Carmine's Chicago reconstruction project will begin in early 2024 with the expected reopening to be the following year. The new Carmine's will measure over 10,000 square feet of dining space and feature an expansive, all-weather, outdoor terrace overlooking Chicago's Gold Coast neighborhood, stunning dining rooms and multiple bar areas on the first floor entry and terrace. 

Get exclusive promotions and events delivered right to your inbox!